Fritz Sessions 2


The Future of Artificial Intelligence
16th September 2021 at 15:30 CEST, online
Increasingly sophisticated machine learning systems are being developed and deployed around the world, enabling scientific breakthroughs and pervasive surveillance, creating new forms of artistic expression and screening jobseekers. As these systems become embedded into our lives and shape our future, they also become entangled with existing socio-economic structures. Any understanding of what lies ahead must therefore include not only the technical, but also the political.
Consequently, this second Fritz Session, titled The Future of Artificial Intelligence, will feature a talk by Prof. Kate Crawford, a leading scholar of the social implications of artificial intelligence, exploring the large-scale deployment of machine learning systems and their intersection with existing systems of power. The lecture will be followed by a discussion with the audience and conclude with a virtual reception.
FS02 will also include an exhibition of artworks by Holly Herndon and Mat Dryhurst, providing an artistic perspective on the possibilities of machine learning.
The Fritz Sessions are a series of events at the Fritz Haber Institute of the Max Planck Society, organised by a group of PhD students. For these events, which act as institute colloquium, we invite leading experts to discuss topics that will shape the coming decades. These events are open to the public and aimed at a scientifically literate audience, but don't require expert knowledge on their topics.
Due to the ongoing pandemic, this session will be held online and streamed live.
A recording will be made available a few weeks after the event.
Join our newsletter to be reminded when the livestream starts.
For updates, you can also follow us on Twitter.
Talk

Atlas of AI: mapping the politics of artificial intelligence
About the speaker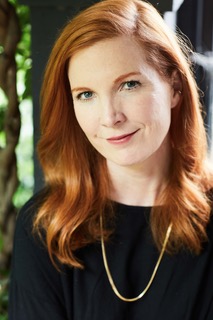 Kate Crawford is a leading international scholar of the social and political implications of artificial intelligence. Her work focuses on understanding large-scale data systems in the wider contexts of history, politics, labor, and the environment. She is a Research Professor of Communication and Science and Technology Studies at USC Annenberg, a Senior Principal Researcher at Microsoft Research New York, and an Honorary Professor at the University of Sydney. She is the inaugural Visiting Chair for AI and Justice at the École Normale Supérieure in Paris, where she co-leads the international working group on the Foundations of Machine Learning. Over her twenty year research career, she has also produced groundbreaking creative collaborations and visual investigations. Her project Anatomy of an AI System with Vladan Joler won the Beazley Design of the Year Award, and is in the permanent collection of the Museum of Modern Art in New York and the V&A in London. Her collaboration with the artist Trevor Paglen produced Training Humans – the first major exhibition of the images used to train AI systems. Their investigative project, Excavating AI, won the Ayrton Prize from the British Society for the History of Science. Crawford's latest book, Atlas of AI: Power, Politics, and the Planetary Costs of Artificial Intelligence (Yale University Press) has been described as "a fascinating history of data" by the New Yorker, a "timely and urgent contribution" by Science and named one of the best books on technology in 2021 by the Financial Times.
Exhibition
About the artists
Holly Herndon is an American composer, musician, and artist based in Berlin. Her musical work explores the interplay between voice and computation, manipulating vocals to create new, deeply personal, virtual instruments. Herndon's most recent album, Proto, created with her partner Mat Dryhurst, features an "AI choir" named Spawn, trained on volunteer vocal performances.
Recently, they have released Holly+, a publicly accessible machine learning model of Herdon's voice, transforming any sound into her distinct vocal style. They also co-host the Interdependence podcast, covering developments in twenty-first century culture, such as the emergence of AI-assisted artistic practices, or blockchain-based forms of collective organisation and ownership.
Crossing the Interface
Crossing the Interface is a series of short animations generated with the CLIP model released by OpenAI, based on excerpts of a text of the same title commissioned from Reza Negarestani, a philosopher and writer, in 2013. The process of creating images with such models requires the artist to provide short pieces of text ("prompts") as input, which are then interpreted by the model and turned into an image. Creating an animation therefore turns into an interactive negotiation, a dialogue, with a non-human actor, pointing towards the possibilities of AI enabling new avenues of self-expression, and providing a direction beyond simple narratives of AI replacing human creativity.
The works of the series were auctioned as non-fungible tokens (NFTs) on foundation.app in May 2021.
Crossing the Interface (DAO) IX
Reception
After the talk, a virtual reception will take place in gather.town, allowing guests to discuss the session and view the artworks.
Team
The Fritz Sessions are being organized by a group of PhD students working at the Fritz Haber Institute of the Max Planck Society in Berlin, Dahlem.
FS02 was organised by:
Marcel Langer (NOMAD)
Maximilian Doppelbauer (MP)
Julian Maklar (PC)
Fritz Sessions identity and graphics by Lawrence Stewart.
Music and sound design by kardenkan.